Cracker Jacks and Wine (Sonoma Wine Club Events)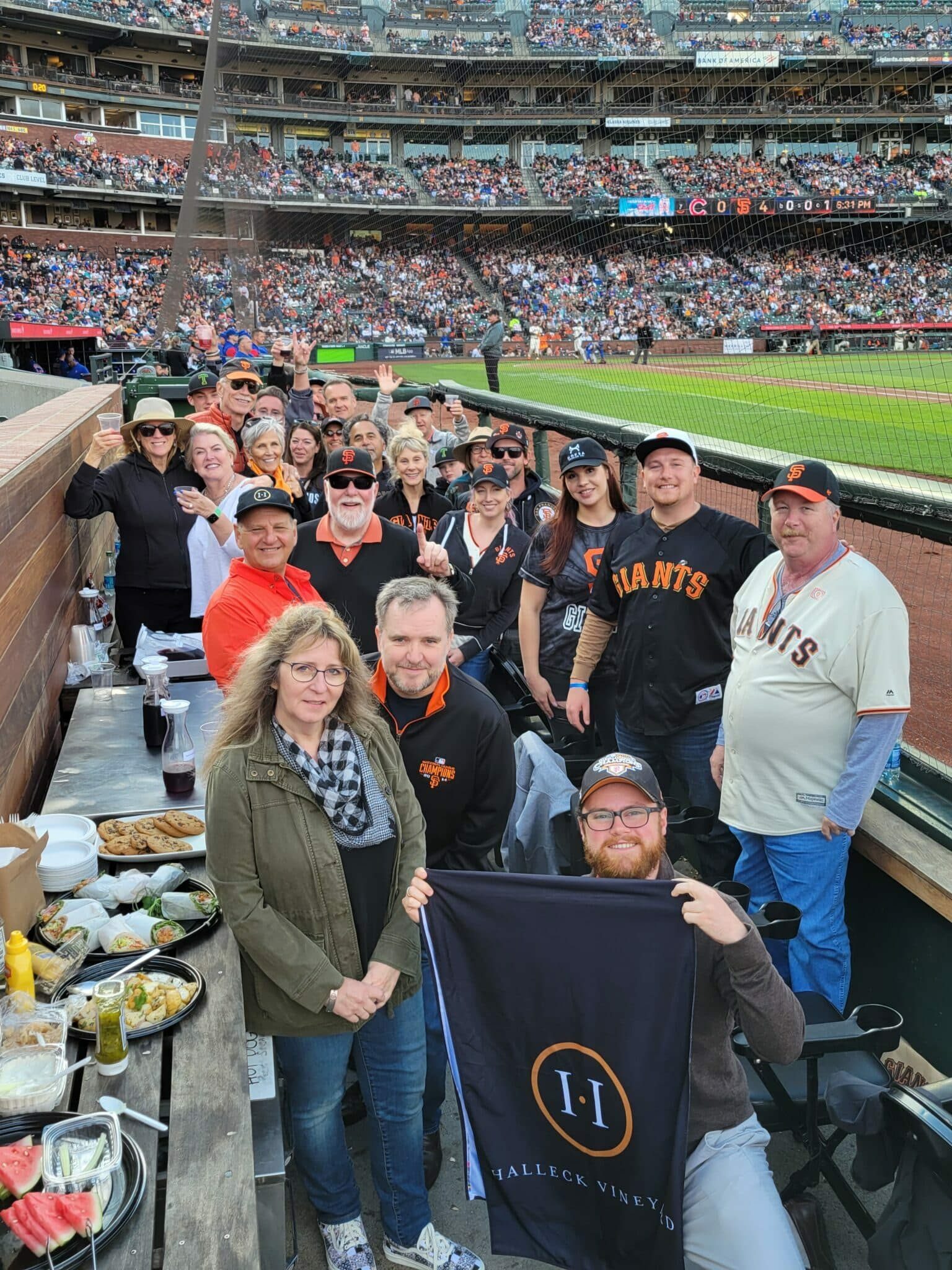 In keeping with our mission of building community through wine, on Sunday, July 31st we organized a trip to the ball game for our Inner Circle Wine Club to see the San Francisco Giants vs. Chicago Cubs at Oracle Park. We reserved a private box just off first base in the infield for a fun, unpretentious wine tasting and Cracker Jacks afternoon. 
Our club members are definitely ready to get back out in the world because tickets sold out in 2 hours after we posted it on our wine club event calendar. Consequently, we had 100% attendance. Our infield dugout box was at full capacity.
The Halleck's and I knew all the guests, mostly from wine tastings at our Sebastopol estate. But the outing even attracted some of our wine members from as far as Oklahoma. Many of the guests have been wine club members for over ten years.
The game ended in a 4-0 score, with the winning SF Giants scoring all four runs in the fourth inning. Ross and Jennifer Halleck both grew up in Illinois; Ross was born in Chicago and raised in Rockford and Jennifer grew up in Winnetka, which is one of the reasons we chose a Cubs game.
The menu was traditional—Cracker Jacks, peanuts and hot dogs. But we also served wraps, mac 'n cheese, chicken wings, chocolate chip cookies and fresh cut watermelon. As for the wine list, in total we poured 24 bottles of:
The servers help us preserve the wines with fridges and ice buckets. There wasn't a favored wine, "everything was gone," said Jennifer. However, given the temperature of about 70ºF guests started with the Sauv, then the Dry White Zin. After the whites, we graduated to the Pinots, saving the Clone 828 for last.
This was the fourth Inner Circle Wine Club ball game outing and the first since Gov. Newsom lifted California's stay at home order. But the event was outdoors, and the service personnel wore facial masks.
If you missed this one, there are still more fun Sonoma wine clubs events on the calendar. For starters, we have Shakespeare on the Lake this weekend, a Vintner Dinner at La Mar in San Francisco on August 18th and a food and wine paring dinner at our Harvest Lunch and Library Tasting is October 15, which will include live entertainment, a surf and turf lunch and select library wines at the Halleck Vineyard Sebastopol estate with panoramic Russian River Valley and Mt. Helana views.
Or join us for one of the best wine tastings in Sonoma, where you can sample eight fine wines paired with local delicacies. Taste four Pinot Noirs, one award-winning Rosé and three unrivaled White Wines paired with local cheeses, infused chocolates, and dried apricots.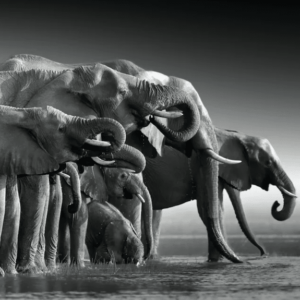 Join Sonoma vintner Jennifer Halleck on an unforgettable journey to Africa, where you will explore the wonders of this vibrant continent and share your passion for wine with fellow enthusiasts.…
Read More
What are the best gifts for wine lovers? Wine of the month club gifts, of course! Anyone who's a wine drinker would receive a wine subscription with open arms….
We're biased, but we believe the best wine clubs in the US are right here in Sonoma County. This region is home to over 400 wineries,…
Sonoma Wine Tasting in Sebastopol